Hi there, I paint Bibles!
Welcome to the FIRST, long overdue blog post for Covered by Grace!
I'm Madison Grace and I love Jesus, people, and sharing the Gospel in beautiful* ways.
*Just from the start, let's note that I love to share the Gospel in beautiful ways, not perfect ways! I wish we were sitting face to face and I could share my heart with you even more candidly, but I'll try as best as I can through your screen for now!
My heart!
Here at Covered by Grace, I'm all about creating opportunities to share the grace and hope I've been so freely given through Jesus Christ. This is my heart for Covered by Grace Design.
By creating Bibles that display cover art that is deeply personal and equally beautiful, I pray that the reality of the grace and love of Jesus motivates you to open up God's Word daily. As you seek the Lord, your life will begin to change from the inside out. Just as Covered by Grace Bibles display cover art, your life will become a work of art. You are like clay in the Potter's hand, a vessel of immense value in the eyes of God. We are each chosen and called for a specific purpose and your purpose is found right between the pages of the Holy Bible at the core of the heart of God.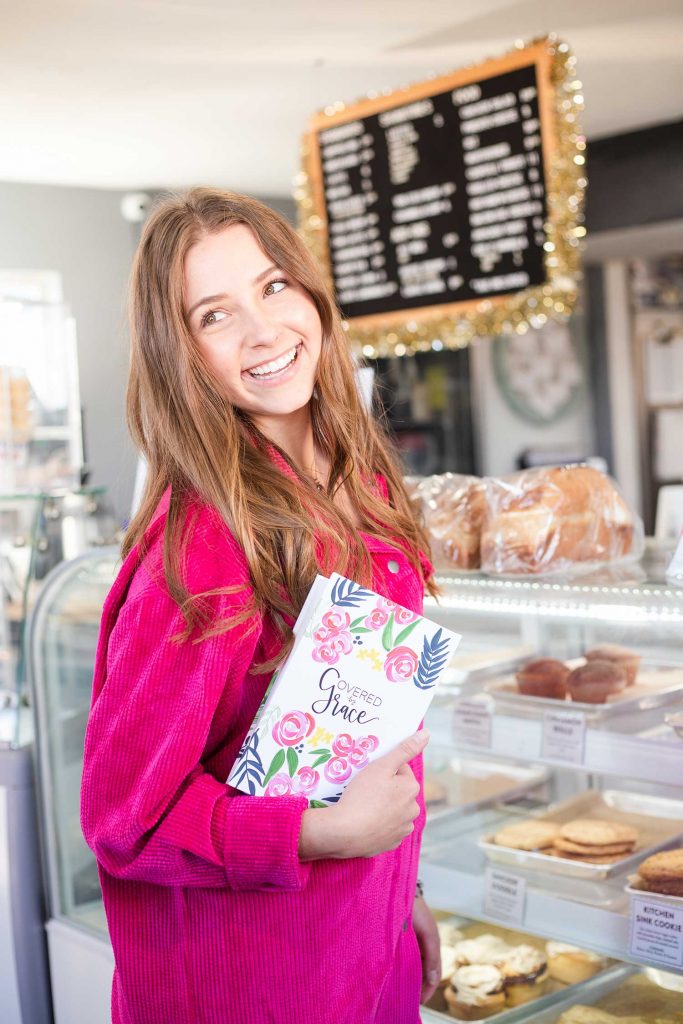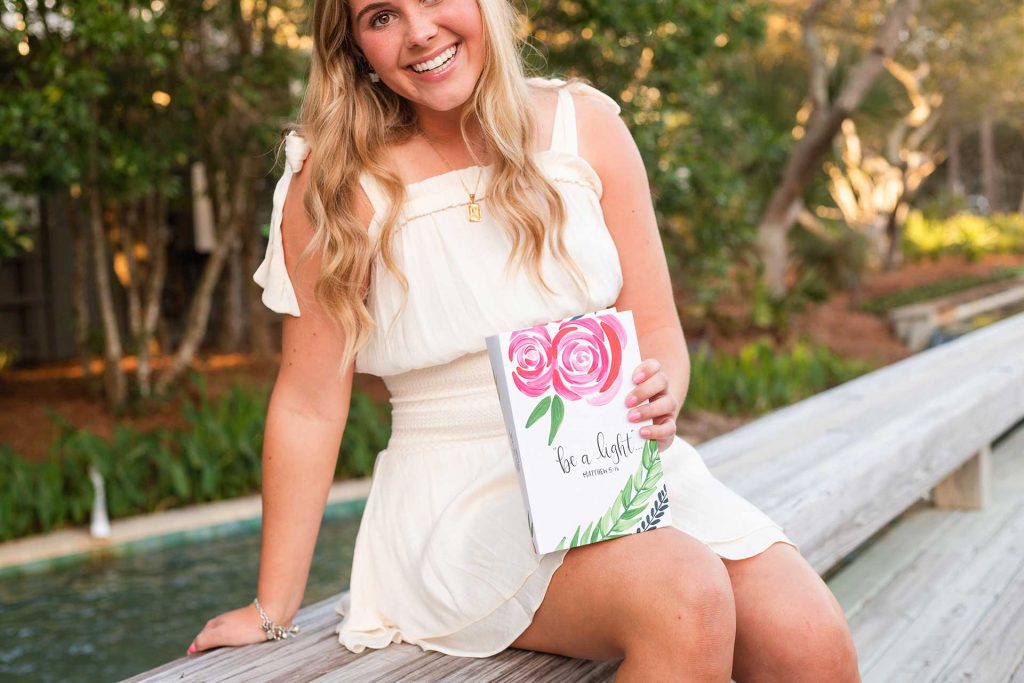 How do you approach the Bible?
As a believer, there are constant temptations to view the Bible aside from what it truly is. We may approach studying the Word as a daunting task or perhaps a simple check off the to-do list. In reality, engaging in the Word of God is the catalyst for heart transformation. In seasons of life where I saw the most growth, I believe it came from approaching my Bible with the same grace Jesus offers me, surrendering all outcomes, dropping the desire for a picture-perfect experience, and simply creating space to honestly approach God on a relational level. Wherever you find yourself, my desire is that you would find Covered by Grace to be a resource to be encouraged and a challenge to share the Word of God through beautiful, personal Bibles. Just as our relationship with the Lord is personal, the addition of your name and a verse that is special to you can reinforce that personal relationship! My hope is that by having a Covered by Grace Bible, you are encouraged all the more to seek Jesus daily.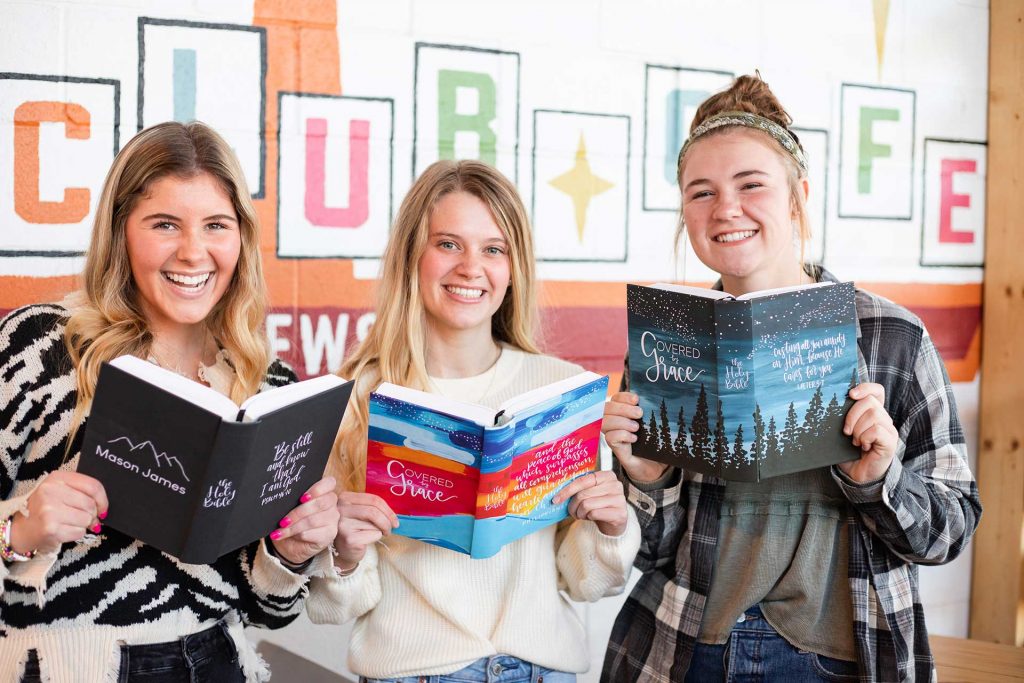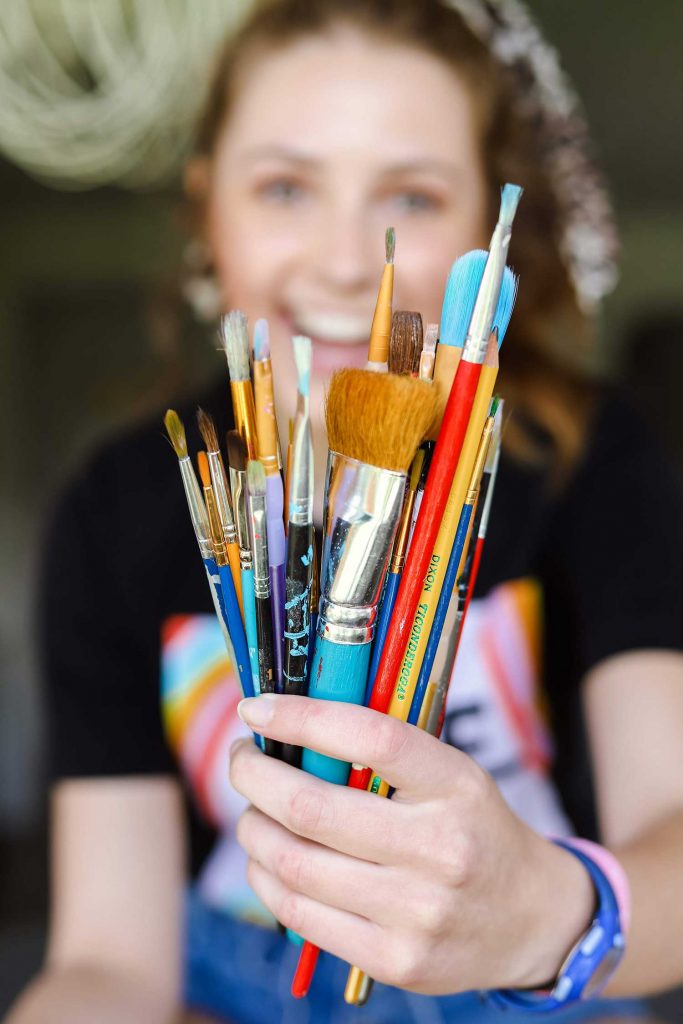 Get creative!
So, get creative! Design your Bible through my easy, custom process here or choose one I've put together myself here. I'm excited to start sharing practical and fun ways to engage with your Covered by Grace Bible and grow closer to the Lord!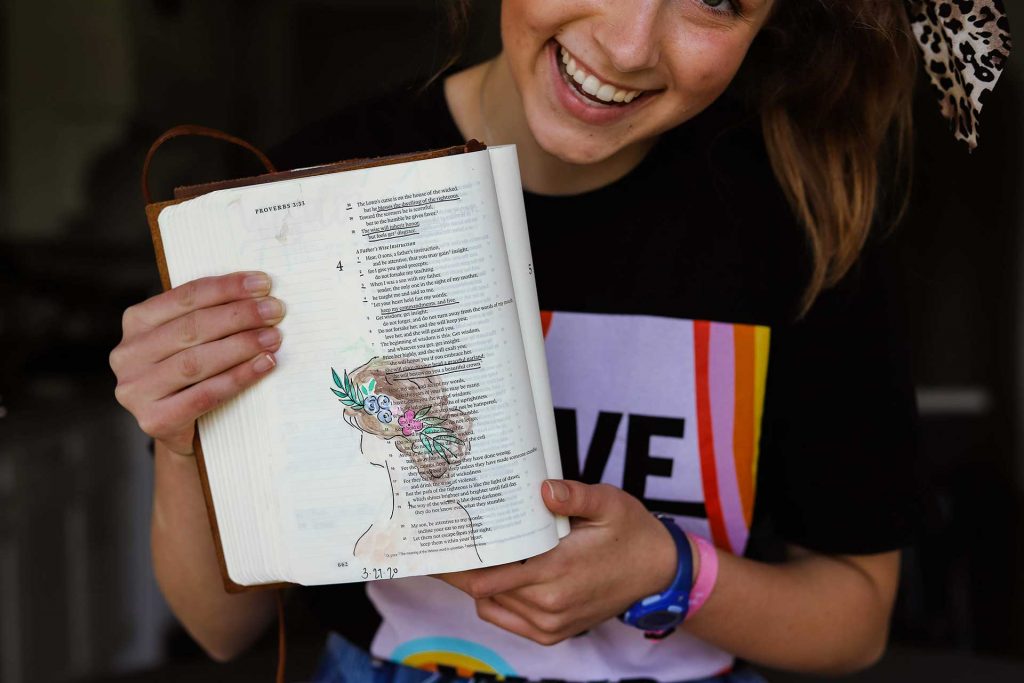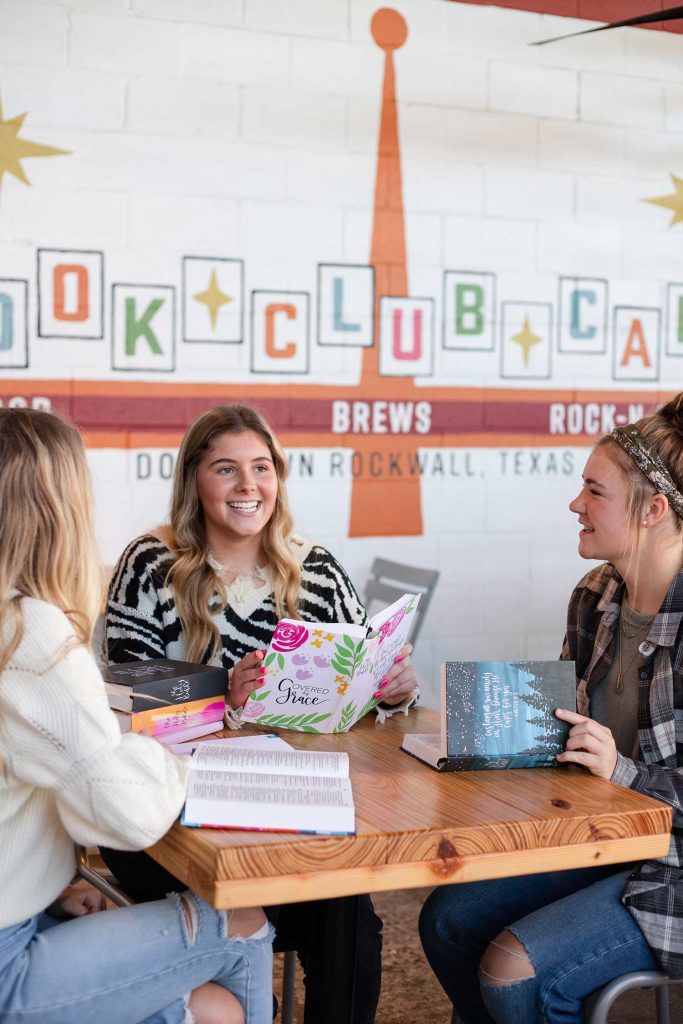 Thanks for sticking with me as I learn the ins and outs of running a small business… this is not something I could do alone and I want to thank Heath Hill, Ron Morgan, Katie Worden, Scott Neece, and my family: whose advice and efforts have played a key role in making a dream I feel the Lord has placed on my heart into a reality. Thank you!
Want to learn more about Madison? Click here!